HELLO,MY NAME IS Barrie Jane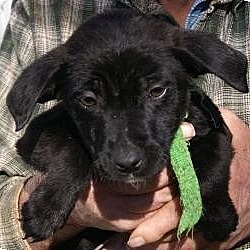 Ask About Me
02

MY INFO

N/A
03

My Story

Well hello. Looking for a puppy eh? I guarantee we'll turn some heads when we walk down the street, or go into PetCo. We're also super smart, energetic, well behaved healthy pups. My brothers and sisters are here with me, staying safe while we await permanent homes. We all enjoy attention, and chasing each other. The toys don't last long....we're into chewing right now just like all normal, active puppies. We came here because our human mommy and daddy had too many responsibilities already and they knew we'd each be better off with our own special families. I will need a fenced yard to be safe in while I grow and learn the boundaries of my new home. I am a very, very smart puppy and will learn quickly. I'll do best with kind, reassuring words and patience when you teach me. I want to have my own family and my own special place to call home. I'll be a loving, happy dog you'll treasure for years and years. May I please come home with you, forever?If you are interested in having me join your family please call my rescue family at 870-431-8354 (for local adoption) and 480-463-6115 (all other adoptions) or email

[email protected]

or

[email protected]

They will be happy to tell you how easy it is to apply for my adoption and quickly take me home. Perry also makes regular trips up to OH, IN, PA, NH, RI, NY, NJ, CT, FL, TN, AL, and GA. He might be able to transport me to an area near you.
DISCLAIMER
we focus on collection and serving best dog sales information to our users, we do not directly sell pet or dogs to users, all transactions will redirect to dog rescue organization or e-commerce websites.we will not be responsible for all customer service and trade dispute.
FIND MORE DOGS FOR YOU