HELLO,MY NAME IS Duncan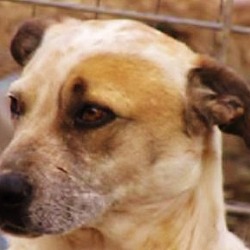 Ask About Me
02

MY INFO

N/A
03

My Story

Well hello. Looking for a forever friend? I am one handsome and happy fella. I'm still young enough to be playful but have lost that puppy frenzy! I can here as a newborn pup with my brothers Dusty and Dudley. We have spent our entire lives in rescue.I'm a strong willed dog so experienced adopters please. And I'm solid muscle so very strong. I stand just under 27 inches tall and weighed 58 pounds at my last shots and checkup (May 2015). Best if I am the only dog in the household and please no children or grandchildren under the age of ten. I require a fenced yard too as I am unfamiliar with cars or traffic; the sanctuary is secluded with only an occasional car and the weekly trash truck...which I'm not a fan of.Interested? Then email or call: 870 431-8354 or

[email protected]

We'll be happy to answer any questions you may have and quickly get you on the way to adding Duncan to your home. We can even transport him for a small fee to a location near you.
DISCLAIMER
we focus on collection and serving best dog sales information to our users, we do not directly sell pet or dogs to users, all transactions will redirect to dog rescue organization or e-commerce websites.we will not be responsible for all customer service and trade dispute.
FIND MORE DOGS FOR YOU