HELLO,MY NAME IS Ballerina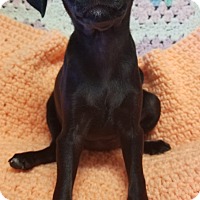 Ask About Me
02

MY INFO

N/A
03

My Story

If you are interested in meeting and possibly adopting a little fur baby, then please email us at

[email protected]

or you may text or call Dawn at 213-840-0153We are open Monday-Friday from 9 A.M. to 3 P.M. for meet and greets by appointment only! Saturday is open house and you are welcome to come by from 9 A.M. to 3 P.M. without an appointment.Sunday we are closed

For more information on this or any of our other adoptable Fur Babies please visit our website at www.FurBabyRescue.org

Remember to like us on facebook!! facebook.com/furbabyrescue for instant updates on new intakes, adoption events and more!

**please note: these are all rescues and we can not guarantee age, breed or approximate adult size.
DISCLAIMER
we focus on collection and serving best dog sales information to our users, we do not directly sell pet or dogs to users, all transactions will redirect to dog rescue organization or e-commerce websites.we will not be responsible for all customer service and trade dispute.
FIND MORE DOGS FOR YOU