Sponsored Links
RECOMMENDED FOR YOU
HELLO ! THIS IS Muffin !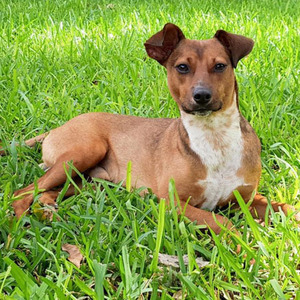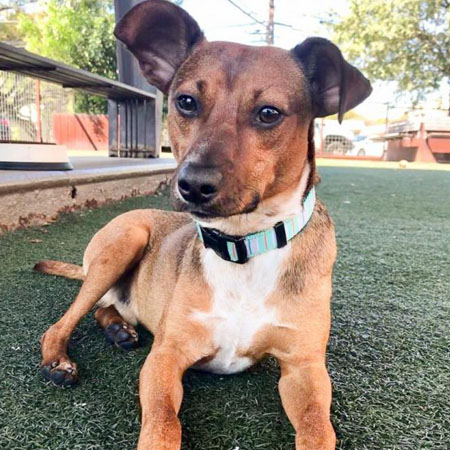 FACTS ABOUT Muffin
INFO
Friendly with people
Full of energy
Needs an experienced owner
Story
Muffin is so excited to meet other playmates, and if there are other dogs around, he's gonna chase them until they play with him! Because of a learning disability, Muffin's attention is difficult to hold, and his vocabulary appears stuck at "stop", "no" and "good boy", though he recently learned "sit" if a treat's involved. Muffin has a lot of energy in all directions at once, and while he may not exactly have object-permanence down, he's an expert in playtime and looks for fun around every corner.
When Muffin does stop moving, that means it's naptime, and he likes to lay on his human for that. He likes to kiss feet and hands very gently, and he's particularly fond of his foster's mother and melts into her whenever they interact. The ideal home for Muffin would have active people, a playful canine buddy to help burn off his energy, a yard to bound through and an unlimited supply of plushies and balls. If you're ready to be Muffin's forever playmate, come meet this great pup!
Location & Hours
Shelter Address:

1156 W Cesar Chavez St, Austin, TX 78703
Hours:
Consult before you visit
FIND MORE DOGS FOR YOU