Sponsored Links
RECOMMENDED FOR YOU
HELLO ! THIS IS Bukowski !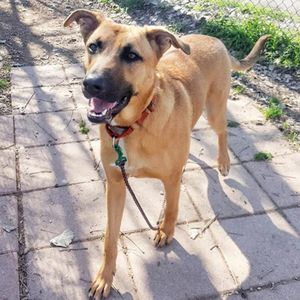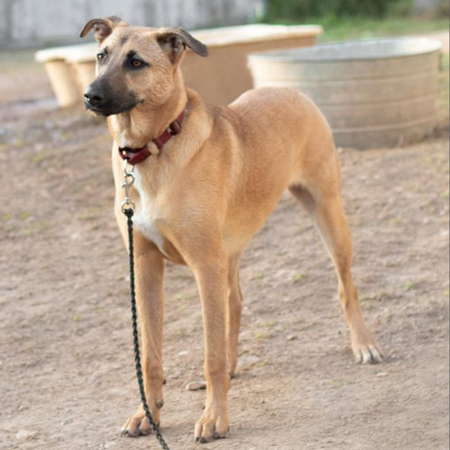 FACTS ABOUT Bukowski
INFO
Friendly with people
Good with dogs
Full of energy
Story
Although she's a tall and regal-looking young lady, Bukowski has the personality of an awkward puppy. She loves tossing her toys around and playing fetch and splashing around in the kiddie pool. She's a big fan of other playful dogs and can play with them for hours at a time.
She is standoffish with new people, but once she warms up, her goofy, affectionate personality comes out. Not only is Bukowski house and crate-trained, but she's also a smart pup and is quickly learning new skills in the training program. Once Bukowski successfully completes all the skills on her training plan, she will be considered TOP Dog Ready!
Location & Hours
Address:

1156 West Cesar Chavez Austin, TX 78703
Hours:
Consult before you visit
FIND MORE DOGS FOR YOU